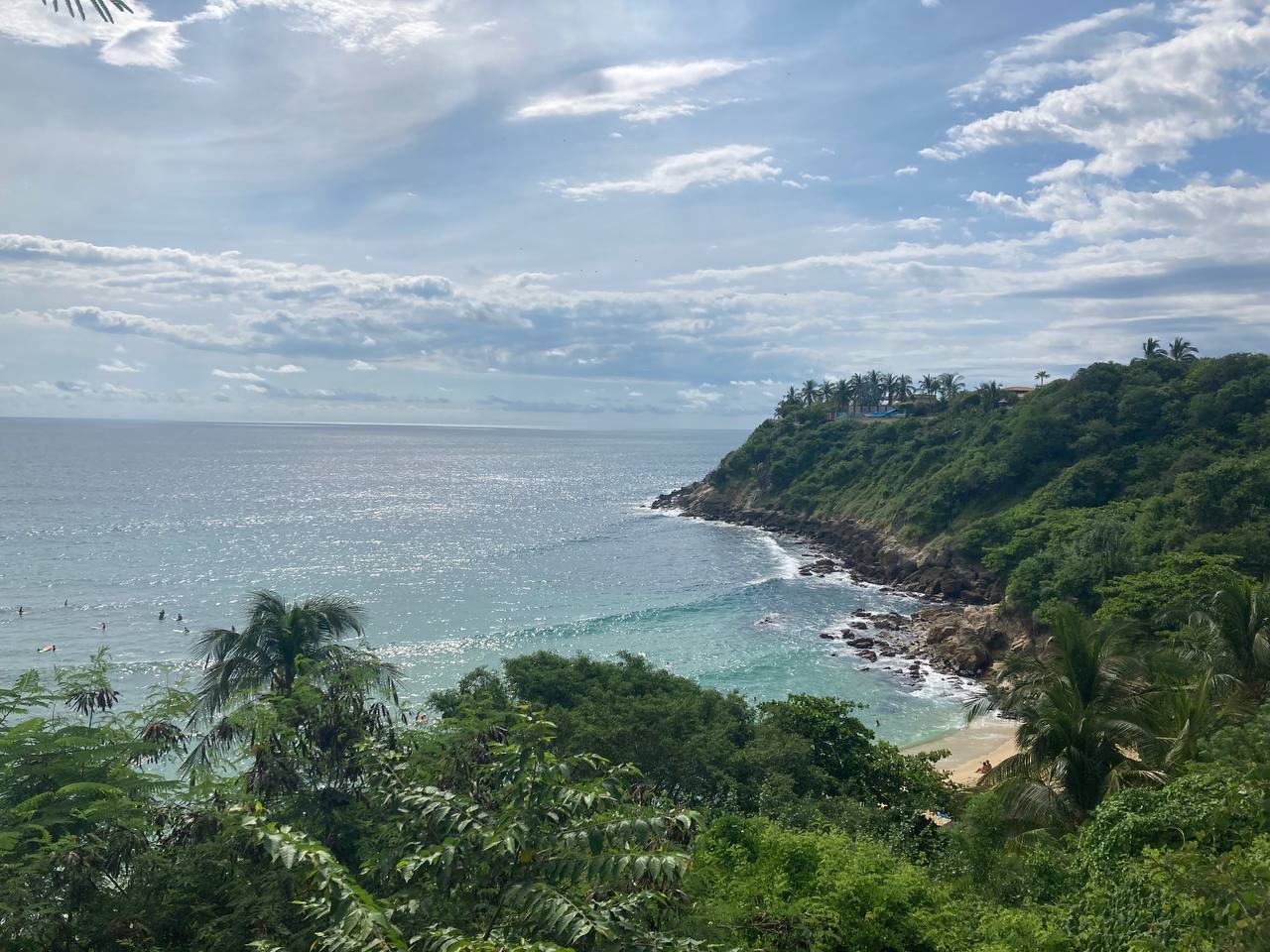 JELLYFISH
Real Estate Services For Sovereign Individuals
We provide our clients with a comprehensive approach to owning land and building tiny houses on the Mexican West Coast with Bitcoin.
About Us
We are a family-owned real estate agency located in Puerto Escondido, Oaxaca building our network since 2019 and officially established in 2022. We specialize in communal land acquisition, tiny-house development, and property management. We distinguish ourselves with our grassroots network of local partners opening the doors of the beautiful Oaxacan Coast of Mexico. Our services tailored for Bitcoiners and freedom minded individuals includes the following; personalized land sourcing, tiny-house construction (turnkey solutions), rental property management, sustainable community development and assistance on financing, construction, and legal matters in Oaxaca.
Services
The Jellyfish experience is a full-package solution for all your real estate needs on the coast of Oaxaca. We take care of everything from start to finish and help you make the most out of your project. 1) Buy land Mexican SRL formation & personalized land sourcing 2) Build accommodation Tiny-home, villa, cabin and more 3) Rent your property Subscribe to our property management service and collect your monthly rental income in Bitcoin
GET A QUOTE
Marketplace
New Life District

Fracc. Nueva Vida
Price starting at: USD 12,000 (6/10 LOTS AVAILABLE) (Communal Land - Acta de Posesion)
Empty plots of land ranging from 200 - 270m2 located 3km from the famous Zicatela Beach Surf spot and city center of Puerto Escondido, Oaxaca. Water service. Good for tiny-house.
House for Sale

Ready to move in!
Asking price: USD 117,000 (Communal Land - Acta de Posesion)
Small house located 5 minutes from Puerto Escondido center, in Colonia Aeropuerto. Details: 2 bedrooms, foundation built to support 2 more levels, parking, fences, all services (electricity, water and drainage), house size 70m2, land size 150m2.
Personalized

Land Sourcing
Price starting at: USD 5,000
We go straight to the source and find you the best deals and opportunities with our vast network of communal landowners. We have access to land in a wide range of sizes, shapes, prices, and locations. Get in touch with us you.
Build
Price starting at: USD 25,000
We have a selection of turnkey solutions (tiny-home, villas, cabin) and the expertise to help you build the custom project you may have in mind. All stress-free and managed by our team specialized in casita and bio-construction with the highest standard of work.
Property Management
Our property management service offers you a hassle-free way to generate rental income. We help you source land and build accommodation such as tiny-homes, villas, cabins, etc. and then manage your property for you. Through our service, you can easily monitor your rental income, receive updates, adjusts your management preferences, and even collect your rental payments in Bitcoin.
GET A QUOTE
Interested in buying land remotely?
Twitter @JellyfishMGMT
Email [email protected]
Jellyfish Management S DE RL DE CV Mitla 10, Bacocho, Puerto Escondido, OA C.P. 71980-CR 71000
Copyright © 2022 Jellyfish Management. All rights reserved.